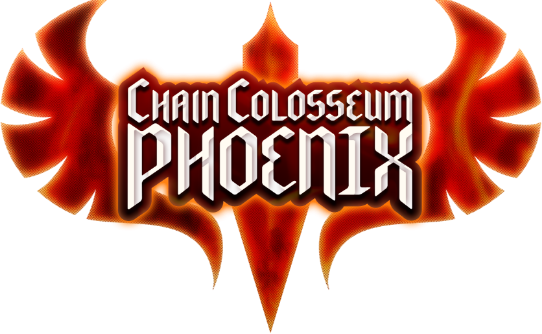 Now on sale at TofuNFT for NFT
The Pre-sale and the Public Sale have ended.
You can cotinue to purchase our NFTs at tofu.

Chain Colosseum Phoenix is a Web3 game application with built-in Game-Fi elements.
Players can earn in-game currency by fighting and defeating various monsters with heroes summoned from summoner's book.
The heroes that the player owns and the in-game currency they earn will be on the blockchain. This can be traded between other players by using the marketplace.

Chain Colosseum Phoenix will issue Chain Phoenix Token(CPT).
CCTs will have an unlimited issue count and can be earned and used in-game by players.
Liquidity will be offered only in the early stages of the release.


2022 Q4

2022 Q4 NFT Sale Commences

2023 Q1

Βeta Version Release (iOS/Android)

2023 Q2

Official release

Wallet for handling $OAS
Various NFTs (in-game items, Hero, etc.)
Other in-game items, in-game currency
Character NFT training (parameters, resistances, skills, skill levels, characteristics)
Battle with NPC (PvE)

2024 Q3

Implement Additional Functions

METAVERSE.Inc
METAVERSE.Inc is a company dedicated to NFTs, blockchain technology and most importantly the Metaverse. We are finding ways to break new ground in the Metaverse.
With the introduction to blockchain and NFT technology, digital items have unprecedented value and the world you are used to is about to change.
Our main focus is to release applications that seamlessly connect to the Metaverse which in return will help people to express their individualism in Web 3.0.